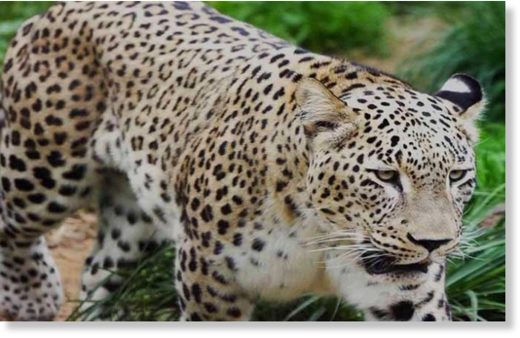 Panic gripped Khamble and Bhokni villages as a leopard strayed into residential area from the adjacent jungle and attacked three people, including a girl, at the villages in Sinnar taluka of the district, police said today.
According to Sinnar police, yesterday morning,
a leopard entered in Bhokane vasti and pounced on six-year-old girl Komal and injured her. Bhausaheb Davkhar(51), who saw the incident, started throwing stones at the big cat but the animal also attacked and injured him. Later, it run towards Khamble village where he attacked Dayaram Motiram Navle (40) and also injured him.
The Khamble villagers gathered on the spot and demanded to catch the leopard.
Police and forest department officials reached on the spot with their team. The forest department team of Sinnar also reached the spot. Two injured have been admitted to Dodi rural hospital while the girl was released after giving first aid.
Source: United News of India