Microsoft has confirmed that its new Windows 10 S operating system will not allow you to change the default browser or search engine. You'll be forced into using Microsoft Edge and Bing, although you can still install alternative software.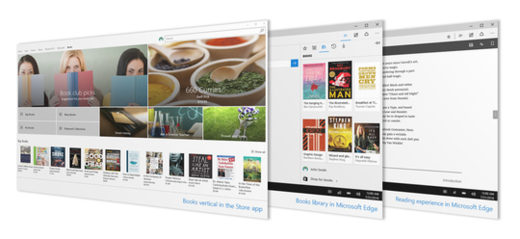 Microsoft unveiled Windows 10 S
at its Microsoft Education event yesterday. The locked-down operating system has been devised as a school-friendly sandboxed platform to rival Google's Chrome OS.
Windows 10 S is locked to the Windows Store and cannot run desktop programs. Shortly after the event, it emerged the platform has another important limitation:
You cannot change
the default web browser.
While you are allowed to install Google Chrome, Firefox or another browser, Windows will not let you set it as the default. If you open a link to a webpage from another program, it will always open in Edge. If you search for something, whether in Internet Explorer or in Edge, Windows will always use Bing to complete the query.
There is no way to set an alternative provider as the default.
"Microsoft Edge is the default web browser on Microsoft 10 S," said
Microsoft
. "You are able to download another browser that might be available from the Windows Store, but Microsoft Edge will remain the default if, for example, you open an .htm file. Additionally, the default search provider in Microsoft Edge and Internet Explorer cannot be changed."
Microsoft has
already run into hot water
around its questionable handling of the default browser setting in Windows 10. Regular editions of the operating system are known to reset your choices after each major update. Microsoft is now going a step further, arbitrarily forcing you to use Edge and Bing. The company suggested that only using Edge helps you to browse more safely. Microsoft is now leading itself open
to investigations
by the EU's anti-competition watchdog. The company is no stranger to anti-trust investigations, having previously
been forced to
let new users explicitly choose their web browser. The sanction was applied in response to historical cases of Internet Explorer being set as the default browser on older Windows versions.
It is worth noting that Windows 10 S' main rival, Chrome OS, also
prohibits changing
the default web browser. This is due in part to the essential role Chrome plays in running the entire operating system. Google does allow you to change the default search provider, at least letting you customise where information is sourced from.
Windows 10 S comes preinstalled out of the box on Microsoft's new
$999 Surface Laptop
. The company's decision to block desktop apps on a flagship premium laptop has already raised some eyebrows. Now it has emerged that the MacBook Pro rival also forces you into using Edge and Bing, some prospective customers could be turned away.
The
Surface Laptop
does include a free optional upgrade to Windows 10 Pro but this has to be enabled manually through the Store. Microsoft is marketing the device as a Windows 10 S product, potentially leading to confusion over its actual capabilities. Buyers of other Windows 10 S devices will be the worst off though - the upgrade fee for third-party devices costs $49, making Microsoft's $189 headline devices no cheaper than a regular Windows 10 Home model.