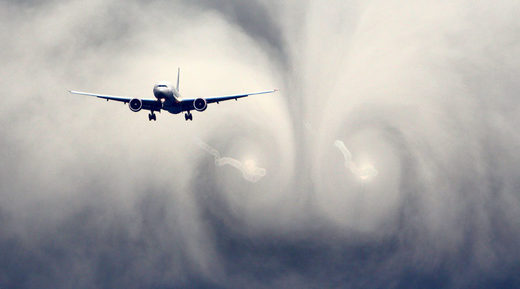 Turbulence "out of nowhere," as passengers put it, injured up to 27 people - mostly Russians - on a Boeing 777 plane en route from Moscow to Bangkok, just 40 minutes before the aircraft landed.
"All of the injured have been taken to a local hospital. They mostly have bruises and fractures," the Russian Embassy in Thailand reported, putting the number of those injured at 27.
The reason so many people were injured was that they weren't wearing safety belts, despite the usual warnings, officials say. The
plane apparently suddenly hit so-called
'clear sky turbulence'
and the crew had no chance to warn the passengers beforehand.
The plane was thrown 100-200 meters up and down in the air as a result.
'Clear sky turbulence' happens up to 750 times a year in civil aviation, Aeroflot airline said.
One of the passengers posted a video saying that the turbulence "was so bad that it was throwing people around like crazy."
"Blood everywhere, people with broken bones, noses, open fractures, baby's [sic] with head injuries," he went on to describe the impact.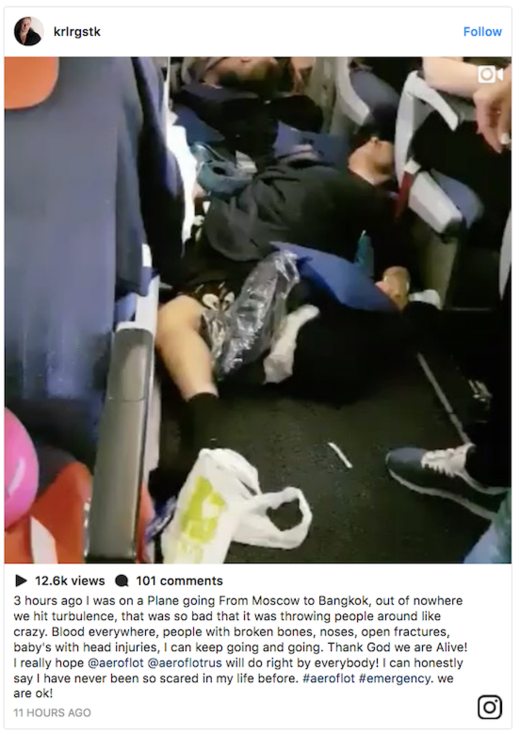 Aeroflot has only confirmed that passengers suffered limb fractures and bruises, denying that there were any spinal fractures.
Conflicting figures have emerged, with Aeroflot putting the number of passengers hospitalized at 17, and the Russian Embassy in Bangkok saying it was 15.
Two Thai and 15 Russian citizens remain in hospital, Aeroflot said, putting the overall number of injured passengers at 25.
The airline added that compensation will be paid to those injured.
None of the passengers have been found to suffer life-threatening injuries,
Aeroflot also said in its official statement.
RT spoke to one of the passengers, identified as Rostislav, who was on board during the incident and filmed the aftermath video.
"It happened all of a sudden, and was absolutely unexpected: the plane was thrown up and down, we almost jumped out of our seats in the front. In a couple of seconds, it happened again and lasted for about 10 seconds, we were being thrown out of our seats again. It happened at the back of the plane, and I would say that there, every second person was injured," he said.
When they landed, help reportedly took some time to arrive.
"People started to get out of the plane, and the
medics didn't board for another 40 minutes
."