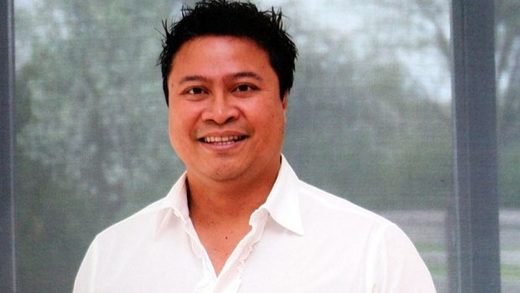 Update:
Holistic doctor, Fred Mejilla, did, in fact, die from gunshot wounds. Our heart goes out to his family and friends.
Mejilla leaves behind five children. Police said his family requests that their privacy be respected during this difficult time. You can read about all the holistic doctor deaths (many of whom were our friends and we are close with the families still investigating the cases
here
and
here
Originally both the doctor and his patient were thought to be victims and local/national news called both men victims as shown in the video. Now they're stating the second man is the shooter, yet authorities are still looking for tips and suggest folks call the hotline below. We have been told conflicting information on this alleged shooter from close friends of the doctor and will wait as more details emerge.
The patient is currently in critical condition, so not all facts are known.
Homicide investigators are continuing the investigation and have said that anyone with information pertaining to this investigation should contact the homicide tip line at 905-825-4776.
End of update.
Burlington: Two people have been injured in a shooting at a Burlington chiropractic clinic, police say. One is the doctor of the clinic, another an alleged patient.
CBC.CA reports:
"The victims are both in hospital and their conditions are unknown, Halton police said."
At 12:05 on Thursday, Halton police were called to the plaza that contains Mejilla Family Chiropractic. The shooting caused havoc at the quiet plaza, which includes a spa and a family-owned window and door store.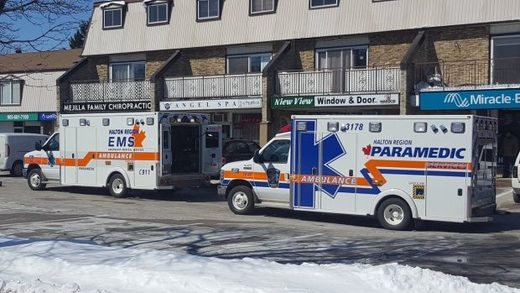 According to the clinic's social media accounts, the chiropractic business is owned by Ferdinand Mejilla. Writing on his blog, the doctor said, "I have a passion for healthy living as well as helping my patients to live a pain-free, healthy lifestyle. I want to help people feel and be at their best."
According to Jerry Levesque, who's managed the property for about 20 years, the clinic is a peaceful place. The shooting came as a huge surprise to everyone.
Police aren't releasing any further details about the shooting yet, except to say they are not looking for any suspects and there is no threat to public safety.