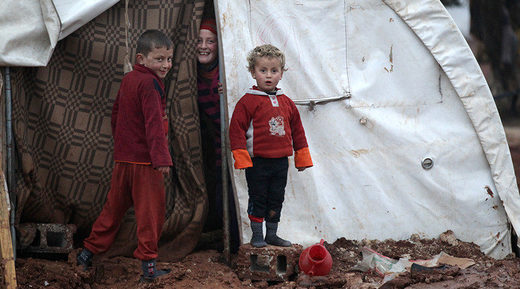 Britain's four children's commissioners have written to Tory Home Secretary Amber Rudd expressing their "deep concern" after the government announced it is scrapping a scheme to resettle refugee children.
News that the UK will take no
more than 350 unaccompanied minors from Europe
came as a shock, given that
original plans
drafted under the so-called Dubs Amendment had set out
provisions to help up to 3,000.
The scheme was named after campaigner and politician Alf Dubs, who was himself an unaccompanied child refugee during World War II and who found asylum in Britain through the Czech Kindertransport rescue effort.
The decision sparked outcry among politicians and campaigners.
In response to the move, the children's commissioners for England, Wales, Scotland and Northern Ireland all signed the letter to the home secretary on Thursday.
The UK has a long history of providing protection and support to those most in need of it and we would urge you to consider carefully the plight of the many
thousands of lone child refugees in Europe who are currently at risk of exploitation and trafficking
," the letter said.
"The
number that have been brought to the UK
under the scheme thus far falls significantly short of expectations and we consider that, as a signatory to the UN Convention on the Rights of the Child and the Optional Protocol on the Sale of Children, the UK should play a far greater role in both offering protection and security to lone child refugees in Europe and in resolving the crisis that children are facing in Europe, especially in Greece and Italy.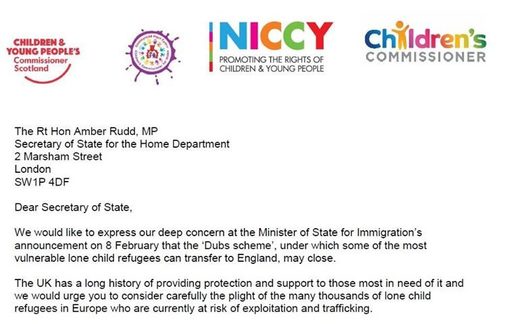 "We urge the Government to act humanely and responsibly, and to maintain a positive commitment to the Dubs scheme within a comprehensive strategy to safeguard unaccompanied child refugees within Europe."
Rudd argued last week that the scheme is closing down due to fears it would
encourage more lone children to make the dangerous journey
across Europe, often at the mercy of people traffickers, in the search of refuge in Britain.
"It's vital that we get the balance right between enabling eligible children to come to the UK as quickly as possible and ensuring local authorities have capacity to host them and provide them with the support they will need," a government spokeswoman said in response to the backlash.