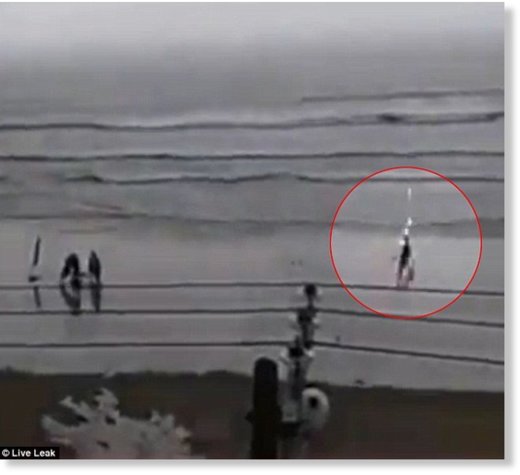 This is the moment a Brazilian woman is struck by lightning on a beach near São Paulo.
Video shows the woman walking down a rainy beach when lightning strikes.
She instantly falls to the ground. Several other nearby beachgoers appear unhurt.
The victim was identified in local media as Taline Campos, 25, from Guarulhos, a city in the São Paulo metropolitan area.
The incident reportedly happened around 4.30pm on Sunday on the Praia do Sonho beach, in Itanhaém on the São Paulo coast.
On a Facebook page appearing to belong to Ms Campos, friends posted prayers and messages of support.
According to the Brazilian news site
globo.com,
Ms Campos was transported to an emergency unit in critical condition after the incident.
On Monday, she was transferred to a hospital in Guarlhos, globo.com reported.