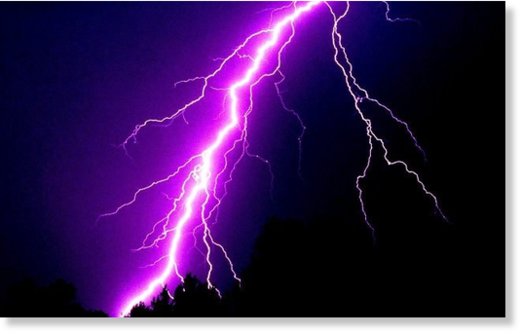 A Masvingo woman and her two sons were burnt beyond recognition when a hut they were sheltering in was struck by lightning, police have confirmed.
Ms Mercy Masvaure (31) and her sons, the Muneno brothers, Anywhere (10) and Tatenda (6) of Village 32 C in Mushandike Resettlement area under Chief Charumbira
were in their bedroom hut when a bolt of lightning struck
. The hut caught fire and the three were burnt beyond recognition.
Masvingo police spokesperson Inspector Charity Mazula said the incident occurred on Thursday at around 1PM.
"We have received a report of sudden death by lightning involving a mother and her two sons.
Their bodies were taken to Masvingo General Hospital mortuary for post-mortem," said Insp Mazula.
She said on Thursday, Ms Masvaure and her husband Mr Nomore Muneno (32) left home to fetch water.
Inspector Mazula said the couple had earlier sent Anywhere and Tatenda to round up family goats from a nearby bush.
She said while Mr Muneno and his wife were on their way to the well, another couple, Mr Elmon Mutinhiri (40) and his wife Ms Tendai Runorapa (36) of the same village joined them.
"When they were at the well, it started raining and the two men told their wives to go back home while they remained behind. Ms Masvaure went back to her homestead and told her sons to abandon rounding up the goats because it had started raining," she said.
Insp Mazula said Mercy and her sons then went into their bedroom hut. After a while, a bolt of lightning struck torching the hut and the three were burnt beyond recognition.
Insp Mazula said Mr Muneno could not immediately proceed home due to the rains and he decided to seek refuge at Mr Mutinhiri's homestead.
She said after it stopped raining, Mr Muneno headed home but was surprised to see smoke coming from his homestead from a distance.
"When he got home with Mr Mutinhiri, they discovered that the bedroom hut was on fire.
"After putting out the fire, they discovered the charred remains of Ms Masvaure and her two sons," she said.