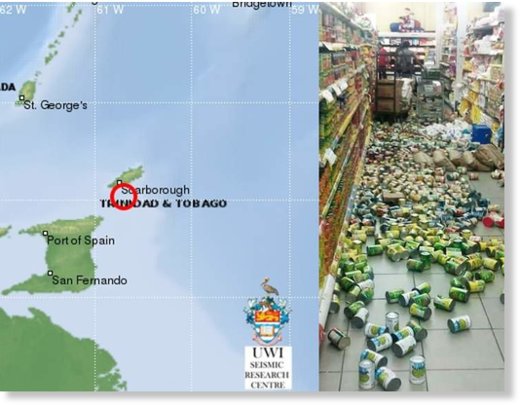 An earthquake with a magnitude of 6.2 rocked Trinidad and Tobago on Tuesday evening sending people into the streets and throwing items of the shelves of some stores and supermarkets.
The Seismic Research Centre (SRC) at the St Augustine campus of the University of the West Indies (UWI) said that the quake, which occurred at 5:42 pm (local time), was located at a depth of 29 kilometres.
It said the 6.2 magnitude quake was felt in many parts of the country including Scarborough in Tobago.
The location was Latitude: 11.04N, Longitude: 60.70W.
Many people in the west of the capital scampered out into the streets as the buildings shook, throwing many items to the ground.
There were no immediate reports of injuries or damages.