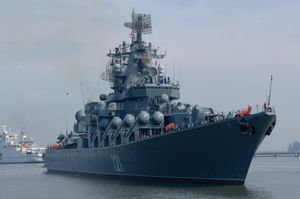 Moscow's actions following the Syrian chemical weapons attack in 2013 could as well have saved the country from a possible massive strike by NATO forces, Sergey Shoigu, Russia's defense minister, said. Such a strike could have involved over 600 cruise missiles, he added.
"What would've happened if our president [Vladimir Putin] failed to be convincing and implement the idea of surrendering and destroying the chemical weapons? If we only talk about cruise missiles ... 624 cruise missiles, as far as I remember, were prepared to carry out a massive strike against Syria within 24 hours,"
Shoigu told state television channel Rossiya-24.
It would've been "very hard" to restore the Syrian state structure after such a large-scale attack, he said.
Back in 2013, US President, Barack Obama, authorized strikes against Syria, blaming Assad's government for a sarin gas attack on a rebel-held suburb of Damascus.
But Russia's involvement managed to avert NATO attacking the county as Moscow brokered a deal, during which Syria renounced its chemical weapons arsenal and joined the Convention on the Prohibition of the Development, Production, Stockpiling and Use of Chemical Weapons and on their Destruction.
In terms of current events in Syria, Shoigu said that Russia and the US are in direct talks aimed at the resolution of the crisis in Aleppo.
He expressed hope that this would help to ensure "peace at this long-suffering land and allow the people to finally return to their homes."