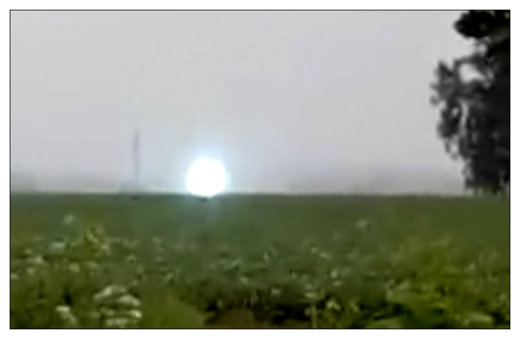 Like an approaching UFO, the bright white luminous ball glides over a field, before heading into woodland.
A local caught on camera this unusual example of ball lightning near his
dacha
(country house) outside Novosibirsk, Siberia's largest city. His grasp of his cell phone was shaky but his analysis of the phenomenon - as heard on the commentary - was accurate, say experts.
'What is it there?' a female voice asks from a distance.
'Fireball lightening,' answered the man with the mobile phone camera, Roman Tregubov, a graduate of the Novosibirsk State Technical University.
'Look, look, what is it?' another man asks.
'Argh it's moving away,' the cameraman says. 'This is fireball lightening, it's the first time I see one in my life. It's going to move away. Lost it. Where it is? There is it. I wonder if it'll blow off soon. Yep, it blew off.'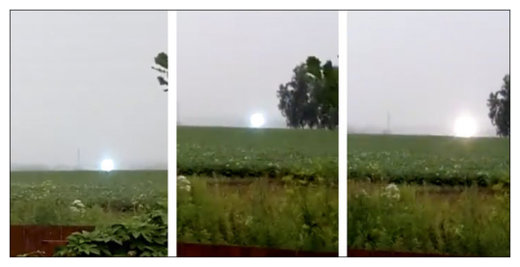 With huge pride he repeats: 'This is the first time in my life.'
But a woman says: 'Horror, hide away from it.'
Roman explained he had to stand on bricks to get a view of the ball over a fence and bushes, which is why the footage was shaky.
'Fireball lightening is very rare, yet they can appear anywhere at all,' he said. 'The physics of fireball lightening isn't clearly explained yet, but either way I was astonished to see the fireball lightening of such size - and not just that, but to catch the whole process from the beginning when it appeared until the end.'
Usually associated with thunderstorms, ball lightning lasts considerably longer than the familiar split-second flash.