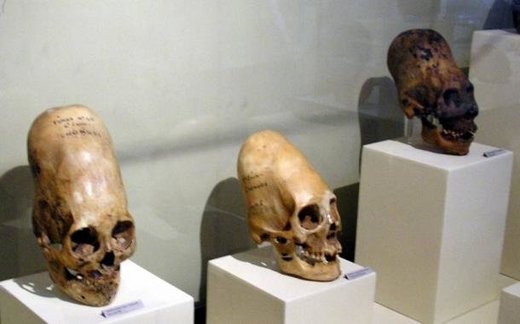 The elongated skulls of Paracas in Peru caused a stir in 2014 when a geneticist that carried out
preliminary DNA testing
reported that they have mitochondrial DNA "with mutations unknown in any human, primate, or animal known so far". Now a second round of DNA testing has been completed and the results are just as controversial - the skulls tested, which date back as far as 2,000 years, were shown to have European and Middle Eastern Origin. These surprising results change the known history about how the Americas were populated.
Paracas is a desert peninsula located within Pisco Province on the south coast of Peru. It is here where Peruvian archaeologist, Julio Tello, made an amazing discovery in 1928 - a massive and elaborate graveyard containing tombs filled with the remains of individuals with the largest elongated skulls found anywhere in the world. These have come to be known as the '
Paracas skulls
'. In total, Tello found more than 300 of these elongated skulls, some of which date back around 3,000 years.
Strange Features of the Paracas Skulls
It is well-known that most cases of skull elongation are the result of cranial deformation, head flattening, or head binding, in which the skull is intentionally deformed by applying force over a long period of time. It is usually achieved by binding the head between two pieces of wood, or binding in cloth. However, while cranial deformation changes the shape of the skull, it does not alter other features that are characteristic of a regular human skull.
In a recent interview with Ancient Origins, author and researcher LA Marzulli describes how some of the Paracas skulls are different to ordinary human skulls:
"There is a possibility that it might have been cradle headboarded, but the reason why I don't think so is because the position of the foramen magnum is back towards the rear of the skull. A normal foramen magnum would be closer to the jaw line..."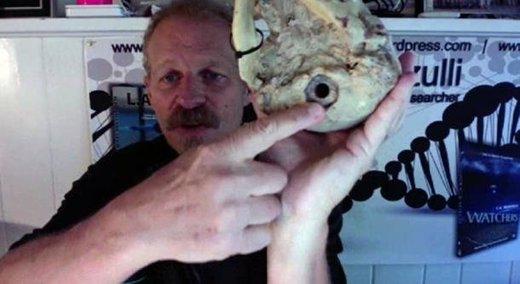 Marzulli explained that an archaeologist has written a paper about his study of the position of the foramen magnum in over 1000 skulls.
"He states that the Paracas skulls, the position of the foramen magnum is completely different than a normal human being, it is also smaller, which lends itself to our theory that this is not cradle headboarding, this is genetic."
In addition, Marzulli described how some of the Paracas skulls have a very pronounced zygomatic arch (cheek bone), different eye sockets and no sagittal suture, which is a connective tissue joint between the two parietal bones of the skull.
Continue reading on
Ancient Origins
.