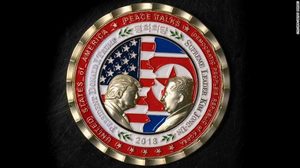 Coin flipping
We cannot waste time. We can only waste ourselves.
- George Matthew Adams
Recent Comments
".... the constitutional charter of the EU .... stipulates that they must follow NATO's lead in foreign policy" - that is an agreement that needs...
---
This article is annoyingly skewed. Disappointed sott would support low class skewed stabs. Seriously, wake up.
---
Putin also said that he hopes that USA will change crapy constitution and he would be able to run for president of USA after his term as president...
---
Next president is gonna be Natalia Poklonskaya = for 24 years in office
---
Why does something have to be a 'riddle', just because it is unpopular and mankind has no control over it?