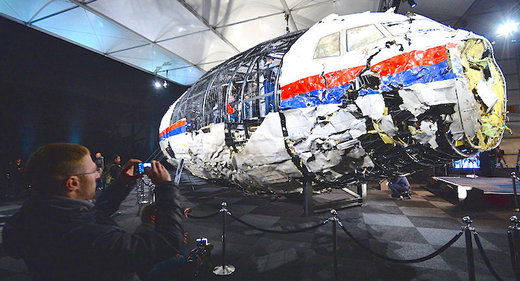 The latest report by the Bellingcat online research group on the downing of the Malaysia Airlines flight MH17 in eastern Ukraine is a "cheap fake," a retired major general of the Russian Armed Forces said.
Malaysia Airlines flight MH17, en route from Amsterdam to Kuala Lumpur, crashed near Donetsk in eastern Ukraine, in an area controlled by pro-independence militias, on July 17, 2014, killing all 298 people on board. Earlier this week, Bellingcat released a report claiming that the missile that downed the plane was fired by a missile launcher belonging to the Russian military.
"It is possible to conclude that the Bellingcat experts are low in competence and clearly biased.
This is a cheap fake," Mikhail Krusha told the RT television channel. Bellingcat in the past has published several reports on the tragedy, all of which accused Russia and which were dismissed by Moscow.
"I believe that investigation is based on undeniable facts, while here we're shown a
series of some photographs, testimonies and other materials from the internet, which are presented as undeniable facts. Many of them contradict each other which is obvious even to someone who is not an expert,"
Krusha said.
Dutch investigators published a report in October 2015 that said that the Malaysia Airlines aircraft appeared to have been downed using a Russia-produced Buk surface-to-air missile system. It did not identify the exact location from where the missile was fired.
The Russian arms manufacturer that builds Buk missile systems, Almaz-Antey, conducted a separate probe into the crash, finding that the missile that hit the plane
could only have been launched by a Buk system located in the region of Zaroshchenske, controlled by Kiev forces at the time of the incident.