About Oxajil
Name: Bahar Azizi

Bahar Azizi lives in Europe, holds an MA in psychology, is an instructor in Éiriú Eolas meditation, and is a keen animal lover. Bahar has been a contributing writer and editor at SOTT.net since 2012.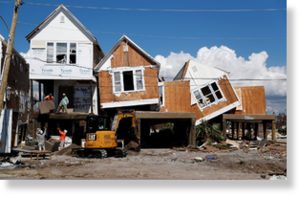 Damaged houses in Mexico beach, Florida, as a result of hurricane Michael are seen as the clean up continues
Our society is run by insane people for insane objectives. I think we're being run by maniacs for maniacal ends and I think I'm liable to be put away as insane for expressing that. That's what's insane about it.
- John Lennon
Recent Comments
Another interesting 'coincidence', right before the mid term elections, which the democrats are desperate to win. Cui bono?
---
The question is also why MbS would choose to kill him in Turkey in a bugged embassy in such a brutal manner, when it would have been possible to...
---
I usually take a quick scan to the comments first, to get a quick flavour of the informed discussion to wet my appetite for the article. :O
---
AWESOME, OUR RUSSIAN FRIENDS HAVE LAID THE GROUND WORK SO THESE STUPID ARROGANT BULLY BASTARD AMERICANS CAN BOW DOWN AND LEARN FROM, WE CAN ALL...
---
This is some scary shit..............