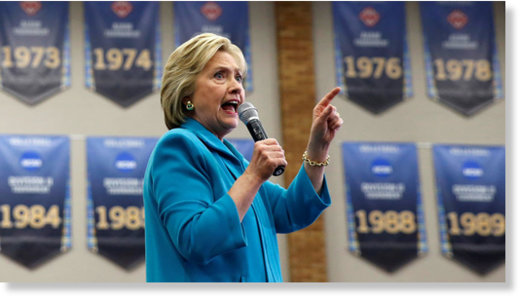 Hillary Clinton violated federal records rules by never obtaining permission to conduct official business on private email server during her tenure as secretary state, a State Department audit concluded.
The report from the State Department's inspector general say mentions "longstanding, systemic weaknesses" in the agency's communications even before Clinton took office there, but it singles her out as having been a particularly bad offender for her exclusive use of private, unsecured email.
"At a minimum, Secretary Clinton should have surrendered all emails dealing with Department issues before leaving government service and, because she did not do so, she did not comply with the Department's policies that were implemented in accordance with the Federal Records Act," says the audit, which was obtained by multiple media sources.
Secretary of State John Kerry and former secretaries Colin Powell, Condoleezza Rice and Madeleine Albright were interviewed in the investigation, according to Politico.
The news outlet also said that Clinton and her deputies Cheryl Mills, Jake Sullivan and Huma Abedin, declined to be interviewed for the inspector general's investigation.