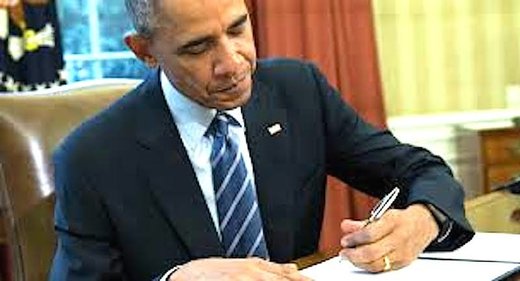 The US government is extending its state of emergency imposed against the actions of the government of Syria,
President Barack Obama wrote in a letter to the heads of both chambers of Congress, the White House announced on Tuesday.
"The Syrian regime's actions and policies, including pursuing chemical and biological weapons [and] supporting terrorist organizations... continue to pose an unusual and extraordinary threat to the national security... of the United States," Obama stated.
Obama wrote that
he had therefore determined
that it was necessary to continue the national emergency declared with respect to this threat as well as to maintain in force the sanctions to address the issue.
"The regime's brutal war on the Syrian people, who have been calling for freedom and a representative government, not only endangers the Syrian people themselves, but could yield greater instability throughout the region," Obama claimed in the letter.
Obama added that the
US government condemned the Syrian government
, which he referred to as
"the Assad regime,"
and demanded that it
end military operations against rebel forces then permit a political transition to a different regime.