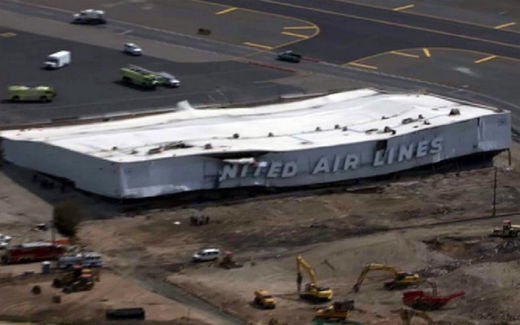 Several people were injured when a hangar that was under construction at Newark Liberty International Airport collapsed this afternoon.
According to
initial reports
, at least four people were injured in the collapse, which occurred around 2 p.m. Wednesday.
ABC reports
that nine workers were in the process of demolishing an old United Airlines hangar on Brewster Road when a portion collapsed on top of them.
A Port Authority spokesperson said the injuries appear to all be minor.