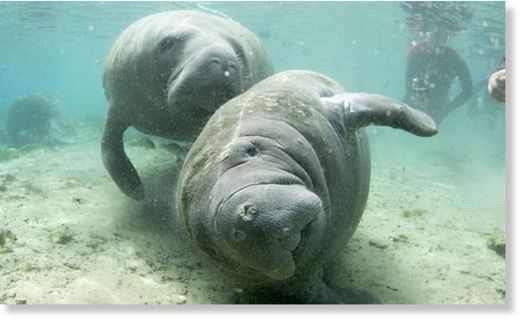 Researchers say manatees have again been spotted in the marinas and waters in south-eastern North Carolina -
far from their natural Florida habitat.
The StarNews
of Wilmington
reported
that local researchers have found that the manatees have travelled north to Georgia, the Carolinas and even Virginia.
Erin Cummings with the University of North Carolina Wilmington has charted the "sea cows" in North Carolina waters since the 1990s. Cummings says manatees have been reported in North Carolina dating to the 1930s.
She says manatees swim through open ocean, the Atlantic intracoastal waterway, sounds, bays, rivers and creeks searching for sea grass.
Cummings says there have been nine manatee sightings in North Carolina this year. She thinks there could be a couple of dozen in North Carolina waters.