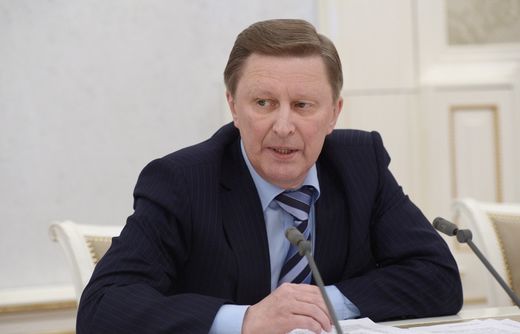 Russia is concerned about the failure of authorities in Baltic states and Ukraine to try to
stop the spread of the neo-Nazi movement
, Kremlin Chief of Staff Sergei Ivanov has said in an interview with
RT
.
"In Baltic states, in Ukraine now you can see
openly Nazi marches
. With torches, with Nazi symbols, they are open. And we are very much concerned that
local governments do nothing to prevent it
," Ivanov said in an interview aired on Saturday.
The rise of neo-Nazism in the world is definitely an evident threat, Ivanov said. "Well, it's different in different countries," he added. Also in Russia, the authorities know that there is some neo-Nazi movement, but it's not very popular.
"And we are very strict in both legal forms of fighting it, and also moral forms," he stressed.
Ivanov called for the need to preserve the historical memory, first of all for the young generation.
"Because if the bulk of Russians knew what Nazism was, what an inhuman ideology it was, it's like a medical shot, if I may put it that way, to prevent the Nazi ideas or Nazi ideology from spreading. So it's very important from the point of view of
true history
and from the point of view of everyone knowing what happened 70 years ago," he said.
People forget what happened in the past "partly because the young generation is not interested in history, partly because society as a whole doesn't pay much attention to those facts and events," Ivanov said.