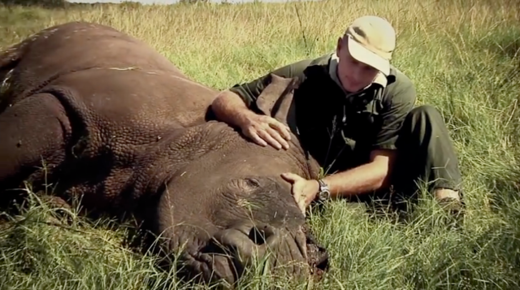 Rangers find 3 rhinos, hacked and left for dead by poachers. The heroics of these very few men, will have a truly lasting impact.
From Youtube:

Nearly three years after surviving a brutal poaching attack that left two male rhinos dead, Thandi the rhino gave birth to a calf on 13 January 2015 at Kariega Game Reserve in the Eastern Cape, South Africa. With footage of Thandi and her calf captured moments after the birth, this film by photographer and filmmaker Adrian Steirn documents Thandi's journey from attack to recovery. This is story of the rhino that should never have been born.
Comment:
Without the end user's demand, they would be living as they should. For more information on the poaching of Rhino's, read '
The Rhino Horn and the Darknet
'.
Snip:
The increase in poaching, fueled by skyrocketing prices for rhino horn, reflects a preceding increase in demand. Whether they use it for traditional medicine or, more recently, as a party drug, buyers are paying more for horn than ever, and they're being supplied by organized crime, speculators, and corrupt officials, who have connected through crime rings and the Web to develop a global wildlife trade network.