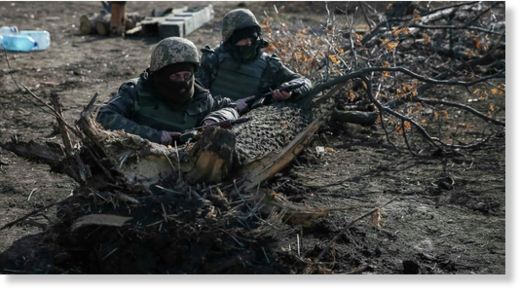 Ukrainian President Petro Poroshenko said Friday that Kiev has arms deliveries contracts with several EU countries, including supplies of lethal weaponry.
"The head of state announced that Ukraine has contracts with a range of EU countries on delivery of weaponry, including lethal," a statement on Poroshenko's official website said.
According to the statement, the European Union has lifted its embargo on arms deliveries to Ukraine. The restrictions were introduced in February 2014 to prevent the government of then Ukrainian President Viktor Yanukovych from allegedly using weapons against its own people.
President Poroshenko was cited in the statement as saying that if "aggression against Ukraine" escalated further, "we will immediately see lethal arms deliveries and a new wave of sanctions against the aggressor."
Following the announcement, Donetsk militia's deputy commander in eastern Ukraine, Eduard Basurin, refuted Kiev's claim of arms contracts with EU nations as a crude overstatement, adding the Ukrainian president was possibly talking about deals with private companies.
Nevertheless Poroshenko confirmed on Friday that Kiev has contracts with 11 EU countries on delivery of weaponry, including lethal, to Ukraine.
"We have signed agreements on delivery of weaponry, including lethal, with 11 EU countries," Poroshenko said in an interview with Ukraine's "1+1" television.
Poroshenko added that the United States made a crucial and long-awaited decision this week to deliver "defensive" weaponry to Ukraine.
The Obama administration said Wednesday it will provide an additional $75 million in non-lethal military aid to Ukraine to help Kiev-led forces in the fight against armed militia in the contested south-east of the country.
The aid will include 30 armoured Humvees and up to 200 unarmoured Humvees, as well as counter-mortar radars, unarmed drones, radios and medical equipment.
In February, senior EU officials from Germany and UK, among others, ruled out supplying Ukrainian armed forces with weapons in present circumstances. This came after Washington said it was considering whether to supply lethal aid to Kiev, raising European fears about further escalation in eastern Ukraine.