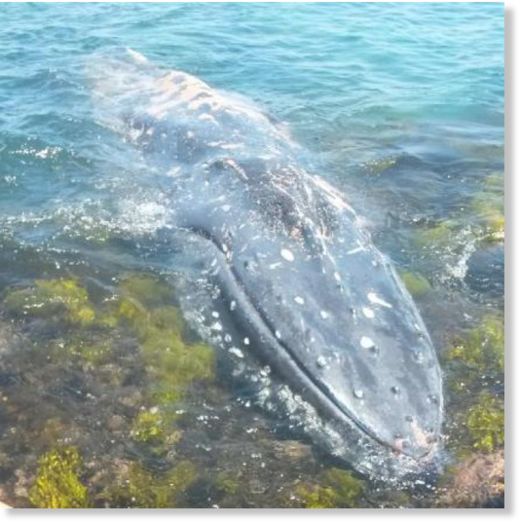 Sharks have been seen devouring a dead whale floating close to rocky coastline at South Broulee near Batemans Bay in NSW, forcing authorities to close five beaches.
The young humpback whale was spotted off the rocks at the popular swimming beach on Wednesday morning, according to Stan Wall from Lifeguard Services Australia.
A 100m exclusion zone was set up around the whale and at one point a crowd of more than 300 people gathered to watch.
However, Mr Wall said, after some time, lifeguards in the area were unable to see any spray or air bubbles coming from the animal and it was presumed dead.
"We think it might have come into collision with a boat or maybe even hurt itself on the rocks that we saw it on this morning," Mr Wall said.