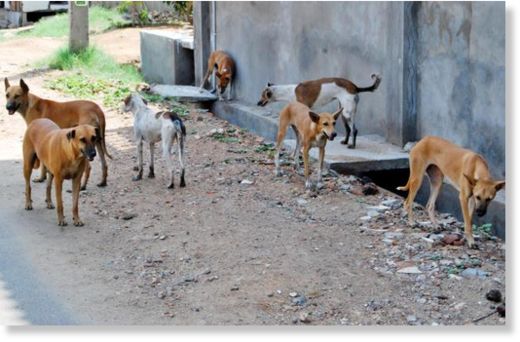 A Native American man found dead in a New Mexico field last week near the Navajo Nation reservation may have been mauled by a pack of as many as 10 dogs, police said on Monday.
Gallup Police Department spokesman Rick White said the man, who did not have identification on him but appeared to be in his mid-40s, was found by a passer-by.
"We do not have a definitive cause of death yet but it appears he was attacked by dogs," White said, although he could not give a precise cause of death. "There definitely were defense wounds from dog bites."
White said the man may have fought off the dogs then succumbed to the single digit temperatures in Gallup on Thursday night before his body was found on Friday. The body was taken to Albuquerque for an autopsy.
Police said animal control officials had received complaints about a pack of 10 dogs prior to the fatal incident and were trying to catch them with traps.
The death is not the first such fatal mauling in the Gallup area and comes after an elderly man walking in a westside community was mauled by a pack of dogs four years ago.

Similarly in November, a woman on the Wind River Reservation in Wyoming died from hypothermia and blood loss tied to severe injuries inflicted by "multiple dogs,"
Fremont County Chief Deputy Coroner Mark Stratmoen said in a statement at the time.
Source: Reuters