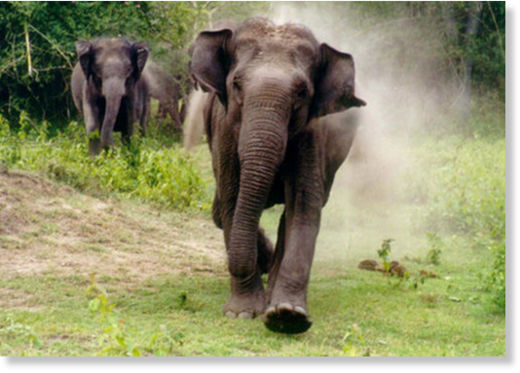 Two women died in separate incidents after they were attacked by elephants in interior Thithimathi and Palibetta villages here on Monday.
The victims have been identified as Puttichanda Poovamma (70), a resident of Kavadi village near Ammatthi, and Lakshmi (35), a resident of Thithimati village.
According to the police, Poovamma was walking outside her daughter's house in Palibetta at around 7.30 am, when
an elephant strayed into the front yard and trampled her to death.
She was severely injured and died on the spot, they said. Her body was sent to Gonikoppal for an autopsy, the police added.
In another incident, Lakshmi, a resident of Vinayaka Nagar in Thithimathi, was headed towards the forest at around 9.30 am, when a wild elephant attacked her. She died on the spot, the police said.
Assistant Conservator of Forest Sripathi, Matthigod Wildlife Division Range Forest Officer Kiran and Thithimati Division RFO Gopal visited the Hunsur wildlife division.
Bandh
Gonikoppal traders' association called for a bandh from 3 pm to 4 pm on Monday, demanding compensation to the victims' families.
They have also demanded strict measures to be taken to stop the attacks by wild animals.
Association chief Sunil Madappa urged the government to ensure such incidents do not repeat in the future.