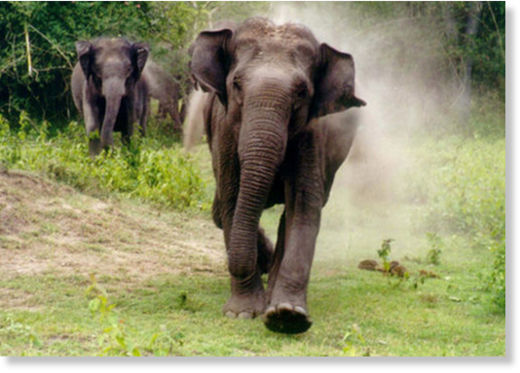 A man was killed in an elephant attack at Kamarkhali village in Durgapur upazila of the district on Sunday morning.
The deceased was identified as Chand Miah, 55, a resident of the area.
Police said a herd of 6 elephants came down the hills of Meghalaya State, India and stormed the village.
The elephants attacked Chand around 5:30am while he was going to mosque for saying Fajr prayers, leaving him dead on the spot.
On Information, police rushed to spot and frightened elephants away to the border hills with the help of local people.