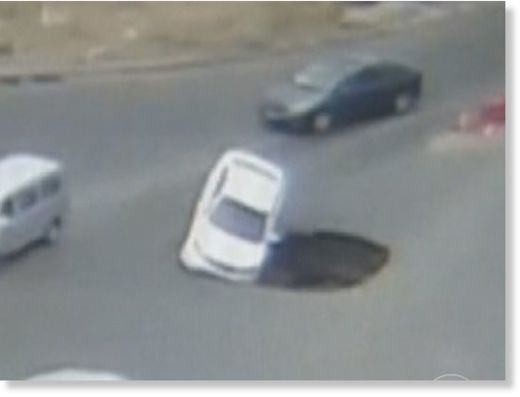 Two men jumped out of a car just in time in China.
A CCTV camera captured the moment a sinkhole formed in the middle of an intersection. One driver apparently couldn't see the whole and partially drove into. Both he and his passenger got out, just as the car fell into the hole upside down.
There were no injuries reported.
According to CBS News, Chinese officials said sand under the road gave way, creating the hole.