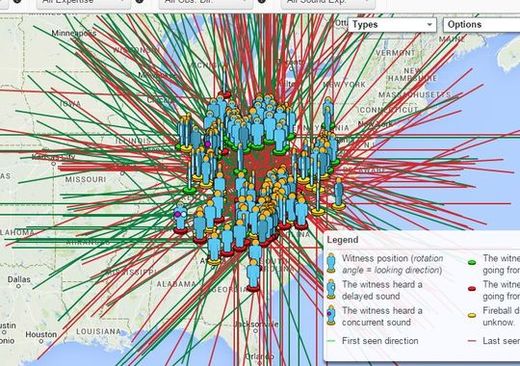 Dozens of reports of a fireball crossing the sky emerged Monday evening across 12 eastern states, from as far north as the Great Lakes states and extending as far south as Georgia.
As of 11:00 Monday night, the American Meteor Society said they had
received nearly
200 reports
of one or more meteors crossing the skies at about 6:20 p.m. Monday.
The reports came from Georgia, Indiana, Kentucky, Maryland, Michigan, North Carolina, Ohio, Pennsylvania, South Carolina, Tennessee, Virginia and West Virginia. The five reports from Georgia included one each in Rossville, Statesboro, Homer, Doraville and Alpharetta.
Most of the reports said the fireball was a greenish-to-white color as it crossed the sky.
11Alive's
Greensboro sister station WFMY received
a number of reports from viewers in their area.
No reports have been received indicating the meteor hit the ground.