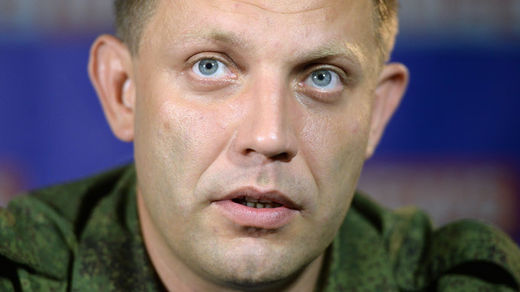 About 3-4,000 Russian citizens joined anti-government fighters during Kiev crackdown in Ukraine's east, says the leader of Donetsk independent republic, noting that self-defense fighters have never concealed this fact.
"They [Russian volunteers] are among us, people of Donbass [Region, eastern Ukraine] because we are blood brothers,"
said the Chairman of the Council of Ministers of the Donetsk People's Republic, Aleksandr Zakharchenko, in an interview to Russian media.
"There is no secret that among the volunteers from Russia there are many military men. They are fighting together with us because they understand that it's their duty,"
he added.
According to the Donetsk PM, some of the volunteers returned home to Russia, others stayed in eastern Ukraine.
"Unfortunately, some of [the Russian volunteers] were killed," said Zakharchenko.
He explained why he thinks Russian volunteers are joining self-defense forces in eastern Ukraine.
"I think that only among Russians is there a heightened feeling of sorrow and human misfortune, only they are able to travel to any part of the world, die, fight for the independence and freedom of people."
He added that Russian volunteers prefer "to spend their summer holidays not at the seaside, but among their brothers who are fighting for the freedom of Donbass [Region, eastern Ukraine]."
Zakharchenko said that Kiev authorities and Western countries are repeatedly talking about a Russian 'military invasion' to justify the mass defeats of the Ukrainian army in the country's east.
Since Kiev launched its 'anti-terrorist' operation against eastern Ukrainian regions in April, Ukraine has faced a violent internal conflict and humanitarian catastrophe.
United Nations data released Tuesday, over 2,249 people have so far been killed and over 6,033 wounded in the fighting in eastern Ukraine. The number of internally-displaced Ukrainians has reached 190,000, with another 207,000 finding refuge in Russia, the UN said.