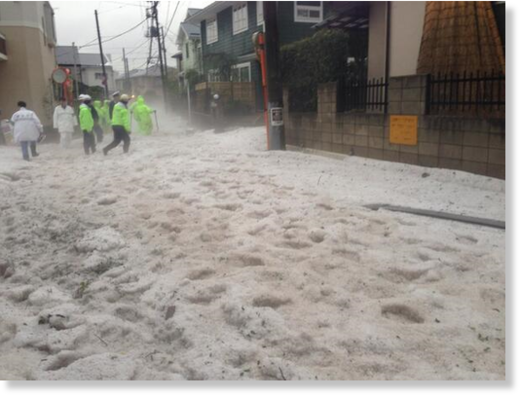 Heavy rain and hailstones hit Tokyo and surrounding areas on Tuesday. Tokyo's Mitaka City was hit by hail in the afternoon. Some residents say that hailstones of up to 3 centimeters wide fell for about 30 minutes.
It covered residential areas, accumulating up to 10 centimeters. Residents used shovels to remove it from around their homes.
Weather officials say that warm, humid air and a cold air mass made atmospheric conditions unstable, causing cumulonimbus clouds to develop over Tokyo area. Some clouds were more than 10 kilometers high. Powerful updrafts occurred, and that lead to the hailstorm.
Source: NHK