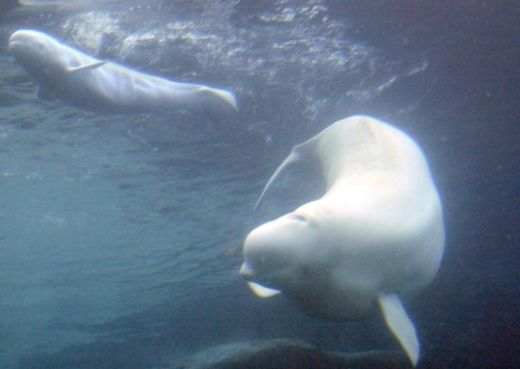 The discovery of the carcass of a dead Arctic beluga whale on a Scottish beach could plug a 200-year research gap for National Museums Scotland.
The NMS was contacted to identify the rotting remains washed up on Lunan beach, north of Arbroath.
DNA samples were sent off along with the mammal's skull and teeth and experts were thrilled with the results.
The whale is only the second specimen of beluga the museum has received - and
the last one dates back to a stranding in the Firth of Forth in 1815.
Zena Timmons, assistant curator of vertebrates at NMS, helped to identify the animal after it was found by volunteers from the Keilor Trust and members of the Scottish Marine Animal Stranding Scheme. She said: "Staff from the Natural Sciences department at National Museums Scotland identified a specimen washed up at Lunan Bay as a beluga whale.
"This was established by comparing the skull with a beluga skull already in our collection, initially from photographs and subsequent direct comparison of the physical specimens.
"The beluga whale is native to the Arctic Ocean.
"Sightings of them in Scottish waters are
very unusual, and instances of specimen finds on Scottish shores are extremely rare."
The whale carcass has further spiked the interest of marine scientists based on the east coast, coming as it does after several harbour porpoises were found dead on Angus beaches following interactions with dolphins in the sea off Arbroath.