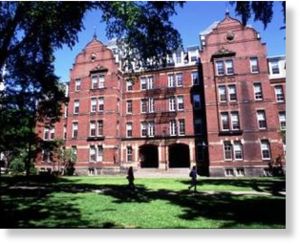 Kinky sex has been admitted to Harvard.
The nation's oldest university has formally recognized Harvard College Munch, a group promoting discussions and safe practices of kinky and alternative sex.
The Committee on Student Life recognized Munch on Friday, making it one of 400 independent student organizations on campus. It occurred more than a year after members began meeting informally over meals.
Founders say Munch "meets an otherwise unaddressed need on campus."
The Harvard Crimson quotes one founder as saying that recognition "comes with the fact of legitimacy" and shows members are being taken seriously.
Munch has created a safety team to enable victims of abuse or trauma get suitable help.
Organizers say the group started with seven people and now boasts about 30 members.
Source: The Associated Press