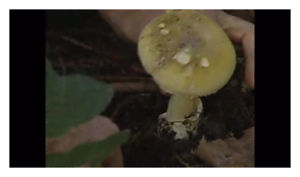 Portland - Many cancer patients are now turning to mushrooms to help fight off the deadly disease.
Rob Nesbitt, who was a track star in high school, was affected by an aggressive form of brain cancer three years ago.
At 51, he started getting headaches and was complaining of stress and fatigue. He decided to go in and get checked out.
"They did the second MRI, and they came in and said we're taking you to the emergency room," Nesbitt said. "I had two tumors. One was about the size of a golf ball, the other one a little bit smaller."
While Oncologists used chemotherapy to treat Nesbitt's cancer, he turned to a naturopathic doctor to help keep his immune system strong. That's when he started taking a series of supplements including mushroom extracts.
"Basically when we take a psydotoxic agent, we're destroying everything we need to survive...so it's the immune system, liver function, kidney function and the digestion," said naturopathic physician Dr. Cynthia Bye.
Medicinal Mushrooms have been used for thousands of years for immune support, and Dr. Bye says taking the extracts can have even more health benefits.
Nesbitt took a combination of extracts during his chemotherapy and surprisingly felt really good during his treatment, which is rare for someone who has been diagnosed with brain cancer like his.
"I had multiple nurses in different facilities tell me that I was the healthiest cancer patient that they'd ever seen," he said.
Nesbitt believes the mushroom extracts helped him fight the cancer and keep it away.