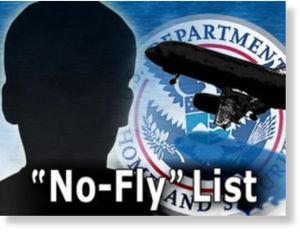 A U.S. citizen of Somali descent who has been stranded in Bahrain for two weeks after being told his name appears on the U.S. government's no-fly list said Tuesday that he does not understand why he has been tagged as a suspected terrorist and is talking to U.S. lawyers.
The San Diego chapter of the Council on American-Islamic Relations, or CAIR, held a press conference Tuesday to draw attention to the case of 20-year-old Ali Ahmed, who was denied entry into Kenya two weeks ago and then flown to Bahrain.
The Associated Press later called Ahmed in Bahrain.
Ahmed said he was told by the U.S. Embassy in Bahrain that he has been cleared to go home, but when he went to the airport Monday, he was blocked from boarding again. Ahmed said he stayed at a hotel at first. He now has been staying with a man contacted by family friends and is running low on money.
The San Diego man said he does not know why he would be on the federal list that includes thousands of known or suspected terrorists.
He came to the United States at the age of 7 with his family, who moved from Kenya after fleeing Somalia's civil war. This was his first trip out of the United States since then.
Ahmed said he went to Saudi Arabia initially to make a pilgrimage to Mecca. He then flew to Kenya to meet his father whom he had not seen in 14 years after being separated by the war.
He also planned to meet his fiancé for an arranged marriage. He said a Kenyan agent told Ahmed he was on the no-fly list. Officials told him that again in Bahrain, where he contacted the U.S. embassy.
Ahmed said embassy officials told him Tuesday to book a flight for Sunday to the U.S.
"I hope I'm able to come home Sunday," he said. "The embassy, they told me they don't know why this happened, and their job is to get me home, and they're not going to deal with why I'm on the no-fly list."
FBI officials said they do not discuss such cases. They said the process for including someone on the no-fly list is a multi-agency, multi-tiered process and anyone on it must meet specific criteria in accordance with existing legislation and the submitting agency's policies to protect privacy rights and civil liberties. The FBI said the U.S. Privacy Act bars its officials from disclosing the names on the list, nor will the U.S. government confirm or deny whether an individual is on the watch list.
The FBI said in a statement that "disclosure of such information could be harmful to our nation's security." It also said anyone who feels they have been wrongly put on the list or misidentified can contact the Department of Homeland Security's Traveler Redress Inquiry Program at
http://www.dhs.gov/files/programs/gc-1169676919316.shtm
.
In defending the secrecy of the no-fly list in the past, the FBI has said it needs to protect sensitive investigations and to avoid giving terrorists clues for avoiding detection.
Ahmed said he has been talking to U.S. lawyers to see what actions he can take to clear his name.
CAIR has written a letter to Secretary of State Hillary Clinton asking her to intervene in Ahmed's case.
As a U.S. citizen, Ahmed should be allowed to return to the United States and sort out his situation otherwise it violates his due process rights, said CAIR's Executive Director Hanif Mohebi. He said there have been several cases like Ahmed's.
A U.S. appeals court last month agreed to hear arguments in a lawsuit filed by 15 men who say their rights were violated because they are on the government's no-fly list. Some are outside the country and unable to return. They are asking the 9th U.S. Circuit Court of Appeals to order their removal from the list or be given an explanation as to why they were put on it.
The plaintiffs include the imam of an Oregon mosque and a U.S. Marine veteran who is the son of a Palestinian immigrant.
"We truly need to revisit that list and figure out how do we clean it up so it is effective and it keeps our security without jeopardizing our civil rights," Mohebi said.