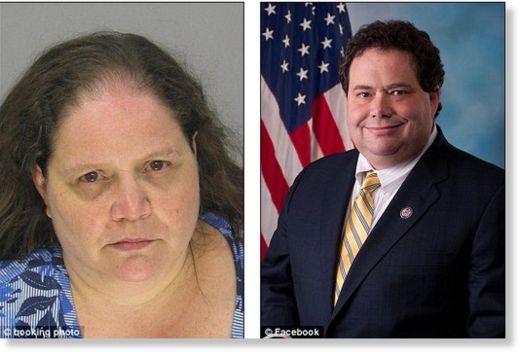 A SWAT team raided the home of the sister of freshman Republican congressman Blake Farenthold of Texas,
Politico reports
:
KRIS TV reported that a SWAT team searched her Corpus Christi home, looking for drugs and weapons.

The police department did not immediately comment because officers were still in the field, an officer told POLITICO.

"I am saddened to learn the terrible news of the situation unfolding around my sister," Farenthold said in a statement, released by his congressional office.

"Tragedy has occurred in my family in the past, and I am saddened it has happened again. I trust that law enforcement officials are doing their job and I support them carrying out their duty, regardless of where it takes them. I love my sister and ask for your prayers for her and the rest of my family as we work through this very difficult time."
Farenthold pulled off what was perhaps the most surprising win over a veteran Democrat in 2010 when he bested Solomon Ortiz in a South Texas district with a heavily Hispanic population. In January 2011, John McCormack profiled Farenthold for
THE WEEKLY STANDARD
:
Curly-haired and roly-poly, he was anything but the stereotypical image of a square-jawed congressional candidate. And then, a few weeks before the election, a photo of Farenthold surfaced that was supposed to destroy whatever chances he had of winning: It showed the Republican candidate wearing nothing but duckie pajamas and a goofy grin while posing next to a scantily clad woman in a bar. The Ortiz campaign pounced and put the picture in a TV ad in an attempt to paint Farenthold as a ridiculous party boy.

"Who among us hasn't donned duckie pajamas for a night out with scantily clad women, then run for Congress?" snickered the liberal blog Talking Points Memo on October 15, just two days after the National Republican Congressional Committee had elevated Farenthold to its second-tier "contender" status. "Democrats see an opportunity to use Farenthold to lampoon the GOP, which, with help from the media, has advanced the narrative that they've expanded the field of 'in play' races ahead of November," reported Talking Points Memo. "Farenthall [sic] is supposedly part of that expanded playing field."

Of course, it was Farenthold who had the last laugh when he pulled off a 799-vote win (a recount barely changed the Election Night margin). The victory surprised many, including, to a certain extent, the congressman-elect. "Early on in the race, I had a nightmare that I won, and now it's like 'Now what do I do?' " Farenthold candidly told a Texas TV station on Election Night.
Read the whole thing
here
.