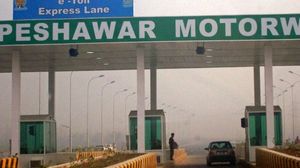 The Pakistani police have arrested three US diplomats in the city of Peshawar for possession of illegal arms.
Police officials told Dawn TV that the diplomats, along with three Pakistani nationals, were stopped at a routine checkpoint at the entrance to the Peshawar Motorway on Monday but they refused to allow the police to search their vehicles.
The police checked the "suspicious cars" anyway and discovered several assault rifles, pistols, and ammunition.
US Consul General Mary Richard visited the police station where the US nationals are being held for questioning and told the police they could keep the weapons but asked them to release the US diplomats.
In January 2011, Raymond Davis, a CIA agent operating under the cover of a diplomat, shot and killed two Pakistanis in Lahore
, triggering a diplomatic crisis.
Pakistan charged him with murder, but Washington insisted that he was an "administrative and technical official" attached to its Lahore consulate and had diplomatic immunity.
Davis was finally allowed to leave Pakistan in March 2011 after a $2.4 million diyya (a form of monetary compensation or blood money) was paid to the victims' families.
After the Davis incident, Islamabad ordered all CIA agents to leave the country, but according to local sources,
there are still scores of CIA agents working in Pakistan.