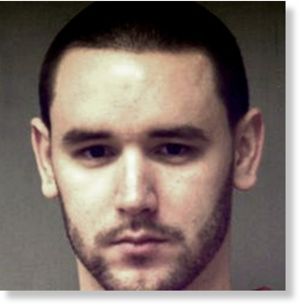 The mother of a Connecticut man facing a possible death sentence for a brutal fatal home invasion broke down crying Friday as she told jurors her son was raped as a teenager and described her frantic efforts to save him after his behavior changed dramatically.
Jude Komisarjevsky said her son Joshua had run away when he was nearly 15 and when he came home, he looked transformed.
"There was tremendous pain in his expression," she said. "His eyes were absolutely dead."
His mother, testifying during the sentencing phase of her son's trial, said she didn't know at the time what happened, but noticed her son grew angry and had satanic symbols in his room along with the words "death, die and suicide." She said she learned years later from her son - when he was in prison - that he was raped by someone he trusted.
Joshua Komisarjevsky was hospitalized a short time later after he set a vacant gas station on fire. The psychiatric hospital recommended he be medicated, but his mother said she was concerned about the drug's effects and that her son would abuse it.
"I wouldn't give that to an enemy," she said. "I've seen the effects of it."
The hospital also wanted to put Komisarjevsky in a program, but his mother said there were insufficient details. She also said they suggested the family give up her son for foster care.
"We weren't giving him up, we were dedicated to him," she said.
Jude Komisarjevsky said she packed suitcases and took her son to New Hampshire to get him into a religious residential treatment program.
"I didn't know what was going to happen, but we were going to save Josh," she said, sobbing.
Komisarjevsky was convicted of killing Jennifer Hawke-Petit and her two daughters in their Cheshire home in July 2007. The girls died of smoke inhalation after the house was doused in gas and set on fire.
He faces life in prison or the death penalty. His accomplice, Steven Hayes, is on death row.
The defense says Komisarjevsky's deeply religious family opposed psychological counseling or medications that could have helped him. The defense says he was raped for years as a child by a foster teen the family took into their home.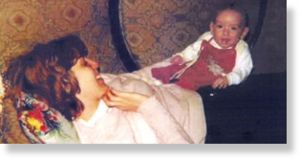 The family's pastor, John Bubar, testified earlier that Komisarjevsky was smart and caring as a teenager, but he admitted he saw only one side of him and was heartbroken by the crime.
Bubar said Komisarjevsky was so smart he could take apart and reassemble engines. He said he would volunteer to help others, such as the time he cut his firewood.
But under cross-examination, he described the home invasion as "horrible" and said he was heartbroken for Komisarjevsky and Dr. William Petit, the victims' husband and father and the sole survivor of the attack.
Bubar said Komisarjevsky was a difficult child.
"Yet another side of him was very loving, very caring, would do anything for anyone," he said.
Bubar said if Komisarjevsky was his son he would have given him "a good spanking" and counseling.
Bubar agreed with a prosecutor that Komisarjevsky was articulate, persuasive and had leadership potential. Prosecutors have called Komisarjevsky, whose defense blamed his accomplice, the mastermind of the crime.
Prosecutor Michael Dearington reminded jurors that Komisarjevsky was convicted within a few years of 19 nighttime residential burglaries.
Komisarjevsky's mother detailed Christian materials she used to home-school her son. The materials focused heavily on the importance of scripture, moral purity, idolatry and, on a section on rebellion, referred to Satan's downfall.
Source: The Associated Press