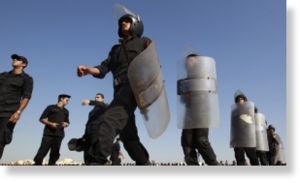 Egyptian media reports that the Attorney General referred a Jordanian and an Israeli Mossad agent to an emergency court for spying and 'harming Egyptian interests.'
Egypt's Attorney General on Sunday referred a Jordanian and an Israeli to an emergency court on charges of "spying for a foreign country with the purpose of harming Egyptian national interests," Egyptian media reported.
Bashar Ibrahim Abu Zeid, a Jordanian telecommunications engineer, was detained in Egypt last April after intelligence information allegedly showed he was spying for the Mossad, Israel's intelligence body. According to reports, Ofir Herari, who was named as a Mossad officer, is to be tried in absentia.
Herari had allegedly tasked Abu Zeid with recruiting Egyptians working in the telecoms sector, as well as tracking telephone calls in Egypt.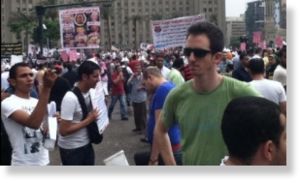 Their case was referred to the National Security Emergency Court. The Attorney General did not say when the trial would begin.
In June, Egypt arrested Ilan Grapel, an American-Israeli, and accused him of encouraging violent protests, stirring internal divisions and of spying for Israel. He denied the charges.
Grapel's story has fallen from the headlines in Egypt as it has become evident that he is probably not the serious spy that he was described as by the Egyptian press when he was arrested.
Egypt has claimed that Grapel was a Mossad agent, and pictures of him in Israeli military attire were widely published in Egyptian papers.
Grapel has been accused of sedition and inciting Egyptians to clash with the country's interim military leadership. Israel has denied that 27-year-old Grapel is a spy.