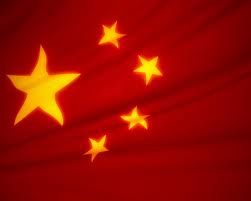 The man who leads one of China's top rating agencies says the greenback's status as the world's reserve currency is set to wane
as the world's most powerful policy makers convene
to examine the implication of S&P's decision to strip the United States of its triple "A" rating.
In comments emailed to CNBC,
Guan Jianzhong, chairman of Dagong Global Credit Rating, said the currency is "gradually discarded by the world," and the "process will be irreversible
."
Dagong made headlines last week when it became the
first rating agency to cut its U.S. credit rating from "A+" to "A"
after policymakers in Washington failed to act in a timely manner to lift its debt celing.
However, the announcement failed to register in the markets as investors have yet to decide whether to take the Beijing-based company seriously.
"It has been around for quite a while, but I do not know of anyone assigning risk assessment to thir portfolio according to Dagong," said Steen Jakobsen, chief economist at Saxo Bank. "However, clearly the rating industry could do with some competition and deviance from firm beliefs."
But Guan's observation - made just before S&P
slashed its ratings on the world's biggest economy
- now seems strangely prescient.
"I think the most pressing issue facing the U.S. at the moment is to reflect on the crisis which happened in relation with the debt ceiling," Guan said. "They should get a clear understanding that the continuous decline of the debt service capability will inevitably result in the outbreak of a sovereign debt crisis."
His sentiment is also reflected in a strongly worded editorial published by China's official Xinhua news agency on Saturday that is widely seen as a thinly-veiled criticism of U.S. fiscal and economic policies from Beijing.
The editorial called for "international supervision over the issue of U.S. dollars" and the introduction of "a new, stable and secured global reserve currency."
It also noted that as its largest creditor, Beijing has every right "to demand the United States to address its structural debt problems and ensure the safety of China's dollar assets."