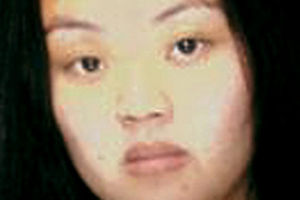 Ka Yang, 29, of Sacramento, Calif. Yang is being held without bail in Sacramento County Jail after an investigation found her baby likely died from burns suffered in a microwave oven.
A California mom was arrested Tuesday on charges that she murdered her 6-week-old daughter by microwaving her to death.
Ka Yang, 29, of Sacramento, is being held without bail
The baby, Mirabelle Thao-Lo, was found dead in her home with "extensive thermal injuries" on March 17.
"She had some really deep tissue burns," Sacramento County coroner's office told the
Sacramento Bee.
"...It was probably the worst case I've ever seen."
Yang initially claimed her daughter's death was caused by a seizure.
The arrest took three months because investigators had to pinpoint what they believed was the cause of death by looking at similar cases, including ones in Ohio, Texas and Virginia.
Yang's three young boys, who are all under the age of 7, have since been removed from the home by child welfare workers.
Officer Laura Peck said Yang's motive it unknown. No lawyer was listed for the mom.
"We wouldn't assess her mental condition," said Peck. "That will be up to the court system. The bottom line is no one knows what happened in that house but her and the little baby."