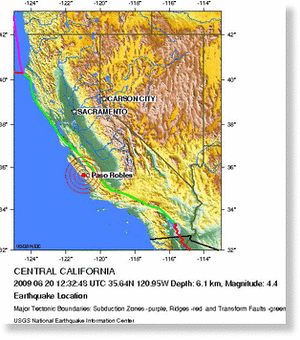 The U.S. Geological Survey is reporting an earthquake with a preliminary magnitude of 4.6 struck Saturday morning in Central California.
According to the USGS, the earthquake struck at about 5:30 a.m. and had a depth of 4.6 miles.
The quake was centered 10 miles northeast of Cambria and 15 miles west of Paso Robles in San Luis Obispo County, according to the USGS.
.