A magnitude-4.0 earthquake rattled off the San Diego coast Tuesday, but no injuries or structural damage was reported on the mainland, authorities said.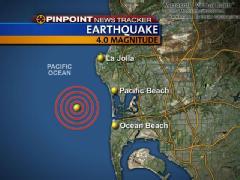 ©News10.com
The quake, centered 11 miles west of San Diego at a depth of 6.8 miles, hit at 7:48 a.m., according to the U.S. Geological Survey.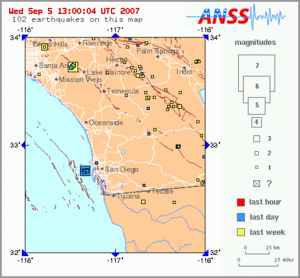 ©USGS
No damage was reported to the San Diego Fire-Rescue Department.