Torrential overnight rain hampered a search on Monday for at least 16 people buried alive in a weekend landslide in western Kenya, police said.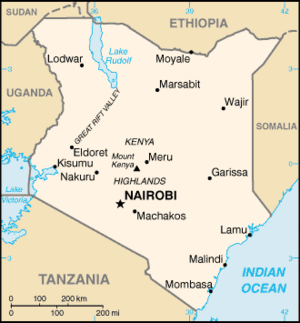 ©Unknown
"We still believe there are more bodies buried in the rubble but rescuers have not been able to retrieve them due to bad weather. Overnight rains have hampered the exercise," said Peter Kavila, police chief of the Western Province.
Rescue teams from the national police force, the Kenya Red Cross Society, the ministry of works and the National Youth Service are sifting through rubble at Kuvasali village, 290 kilometres (180 miles) northwest of Nairobi, where a landslide that began on Friday buried scores of houses and livestock.
Red Cross officials reported fresh movement in the area on Sunday, prompting a brief suspension in rescue work amid fears of more landslides.
The Red Cross said it had evacuated at least 40 families to higher ground. Police meanwhile have reported nine deaths.
On Sunday, the Red Cross said between 16 to 20 people were still buried under the mud after the landslide, triggered by weeks of bad weather in the mountainous region.
Special Programmes Minister John Munyes Sunday said the army would be deployed to assist in rescue work.