Fishermen in Zanzibar have caught a coelacanth, an ancient fish once thought to have become extinct when it disappeared from fossil records 80 million years ago, an official said on Sunday.
Researcher Nariman Jidawi of Zanzibar's Institute of Marine Science said the fish was caught off the tropical island's northern tip.
"The fishermen informed us they had caught this strange fish and we quickly rushed to find it was a coelacanth," he told Reuters, adding that it weighed 27 kg (60 lb) and was 1.34 meters long.
The coelacanth, known from fossil records dating back more than 360 million years, was believed to have become extinct some 80 million years ago until one was caught off the eastern coast of South Africa in 1938 -- a major zoological find.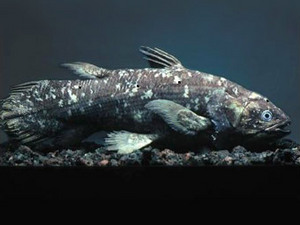 ©n/a
None has since been caught in South African waters, but around 30 have been caught in recent years off Tanzania, possibly because diminishing shallow-water resources have forced fishermen to cast their nets in the deeper waters where coelacanths live, experts say.
Coelacanths are the only living animals to have a fully functional intercranial joint, a division separating the ear and brain from the nasal organs and eye.