About Spyraal
Name: Spyros Frigas

Spyros Frigas has been a SOTT reader since 2005. He has studied graphic arts and 3D animation in Athens, and works as freelancer animator and compositor. He has been a member of the Doc Connector magazine team as graphic designer and illustrator. He is interested in history, science and space, politics and spirituality. In his free time enjoys reading, riding and kayaking the Greek seas.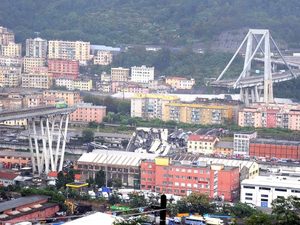 14 August 2018: Morandi Bridge in Genoa, Italy, collapses during a storm, killing 35 people
Shared pain is lessened; shared joy, increased - thus do we refute entropy.
- Spider Robinson
Recent Comments
LOL. I lived through that whole Rave period in London when I was, at least from a pharmaceutical point of view, one of the only more-or-less sober...
---
It's apparent that Ukrainians are currently targeting business centers with their weapons. It's my opinion that the UN should move in and strip...
---
Well, 'banned'? "It will no longer certify gender studies courses." Does Germany, f'rinstance, still certify Aryan studies courses? Or are they...
---
Greece is already flooded with immigrants and the Germans are planning to send us some more ? WTF !!! ??? :'(
---
I agree with the comment. We are capable for the best and unfortunately the worst. If we could just control the bad side in us we would get along...