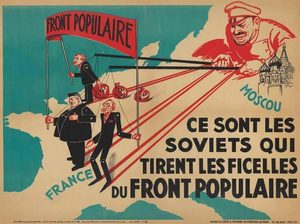 Plus ça change
The bourgeois produces the Bolshevist, inevitably as every half-truth at length produces the contradiction of itself in the opposite half-truth.
- D.H. Lawrence
Recent Comments
Well, its just the same old bellicose US in action. If the EU sticks to the JCPOA deal, then it puts the US in a rather difficult position, and...
---
Pelosi has never had a job outside of politics, yet she's immensely wealthy. Of course she doesn't want to talk about that.
---
The only reason the rest of the world isn't up in arms about this is because of the media.
---
This hysteria over supposed Russian meddling is just ridiculous, and more so by the day. My view is, this will not stop, the Mueller...
---
"It cannot be denied that Mrs. Pelosi has devoted her life to public service, and that (at least) is a noble cause." Of course it can be denied...