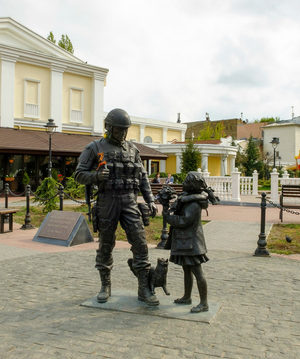 вежливым людям ('Monument to polite people'), Simferopol, Crimea
There is one thing stronger than all the armies of the world, and that is an idea whose time has come.
- Victor Hugo
Recent Comments
I can understand the strong feelings here. I share them with regard to pedophilia, though I am concerned that harsh judgments are being made in...
---
These are the gloriously self righteous, self aggrandizing virtuous liberals who all voted for HRC, have a psychotic break when they see a MAGA...
---
The narrative that "Russia Invaded" still holds sway with those few who even care to extend their awareness of the world beyond the immediate...
---
obesity; no civilized country beats the us [Link] LOL LOL +1
---
The New Testament has similar projections, And there shall be signs in the sun, and in the moon, and in the stars; and upon the earth distress of...