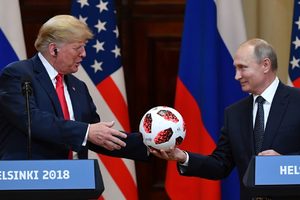 So much winning
Dante once said that the hottest places in Hell are reserved for those who, in a period of moral crisis, maintain their neutrality.
- John F. Kennedy
Recent Comments
He is the face of evil. That Brennan. One of the faces ... truth will prevail.
---
He is a very, very,very bad guy, that Brennan.
---
Of course, I bet their internal disciplinary proceedings has a Statute of Limitations that runs 4 years. Home FREE! R.C.
---
No CIA agent would have entertained an individual private talk with any Russian, Mr. Brennan said, because "that's just something we don't do."...
---
Diebold makes the electric ballot machines and also most ATM's. I've never been ripped off by an ATM. Have you? Then why can't they count ballots?...