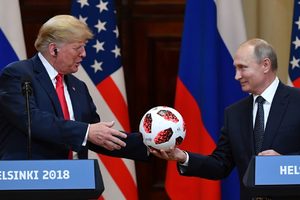 So much winning
Just look at us. Everything is backwards. Everything is upside-down. Doctors destroy health, lawyers destroy justice, universities destroy knowledge, governments destroy freedom, the major media destroy information, and religion destroys spirituality.
- Michael Ellner
Recent Comments
You'd have to be a real wet liberal useful idiot to get sucked down into the slipstream of this FREE TOMMY horsesh*t. This vicious little...
---
I've always heard you had a right to face your accusers in a court of law. It's called the 6th amendment in the bill of rights. But maybe i watch...
---
Tucker could end up a presidential candidate.
---
Brennan always looks like he just farted. The secrets of the "odumba / cliton" will become public... but problem is, the intelligence of the left...
---
Conflation is not a crime, but may engender it. It will be interesting whether the appeal judges take that into account.