About Eight
In Christianity, eight is a symbol of the resurrection of Christ and the hope for the resurrection of humankind.
In China the number eight is considered lucky because it sounds like the word for "prosper."
Eight is also the number of the major directions of the compass in its simplest form and relates to cosmic order and equilibrium.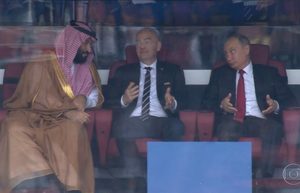 "That's life!"
Willing is not enough; we must do. Knowing is not enough; we must apply.
- Bruce Lee
Recent Comments
Shit. I must have slept through that one, down here in south western australia. I must be in that 1/4 that didn't freeze. Ps. It is winter here....
---
On the one hand, perhaps so-called identity politics can be seen as a somewhat coutured schizophrenic reaction to loss of family, tribe, nation...
---
I'll save this one for whenever I wonder if 'my life' is being well lived. In comparison with this ass, I'm perfect! R.C.
---
"Pentagon Freaks Out as Trump AGAIN Calls for Cessation of US War Games in Korea" Trump is CIC; he can 'Order' it yesterday, Has he or has he not?...
---
Actually, turns out Dubya was a prodigious reader: [Link] And according to a friend of mine, who briefly corresponded with Karl Rove, existential...