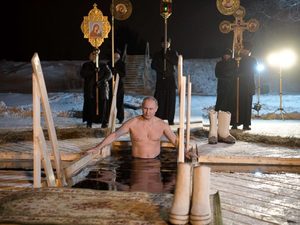 Epiphany
Each time we face our fear, we gain strength, courage, and confidence in the doing.
- Anonymous
Recent Comments
Interesting analysis, though I don't think anyone's going to let Turkey "eliminate the YPG/PYD/PKK." They will be party to any long-term Syrian...
---
kinda like that girl on the quantum quirk drinking a cup of.....................vodka I'll bet
---
What s tat one dude der doing witout a hat on?!
---
People will begin migrating South. They will be forced to, in order to survive.
---
And their own needs are simple enough: to be worshiped as a living God. But what if I *am* a living God? Better be extra nice to me...just in...